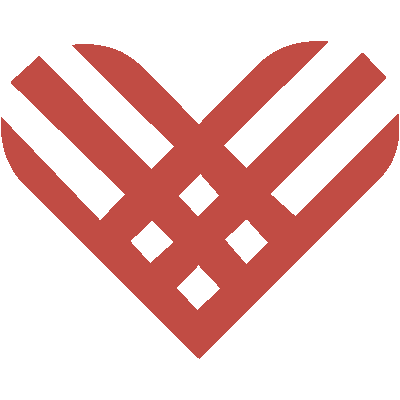 This Season is about Giving
As we begin the celebration of the holiday season, we remember the importance of the Spirit of Giving. To us, at Balance Point, our focus is about helping others in the best way we can to be warm in the winter, cool in the summer, and simply (sometimes not so simple) comfortable all year long.
Our Mission
Our Mission Statement is
 To provide superior quality and personal attention in our sales and service in both the residential and commercial marketplace; and, 
 A commitment to the improvement of our local community and the wellness of our employees and customers.
It is our commitment to our community that brought this program to the forefront.
It is in the Spirit of Giving that the plan to bring more awareness to Giving Tuesday came to light.
On October 29th, Balance Point launched their Giving Tuesday campaign to have community members and customers nominate someone they knew who could usse a bit of help and encouragement by having a new furnace installed. To find out more information about the #GivingTuesday movement visit https://www.givingtuesday.org/
There was a considerable response to our announcement. So much so, that a random drawing was held for the eligible nominees and the Steven and Susan Burdge family name was drawn.
They were nominated by Mark Gipple, a local real estate broker. Mark's letter of nomination read as follows:
I was blessed to help this family of four purchase a home in 2012. At the time, he was thriving as a top salesperson at Mattress Firm, active in their church and community, life was incredibly good for this family.
Literally, a few months after closing on their home, Steve was diagnosed with a form of pancreatic cancer that has a 7% five-year survival rate. In that respect, Steve has beaten the odds. Steve has incredible determination, the fact that he has survived this long (7 plus years is not a surprise.
But, Steve's illness has left him unable to work to fully support his family financially. I want to be very clear that this is not a case of Steve being unprepared. He had good health insurance, he has life insurance, and he had disability insurance coverage when he became ill. However, disability insurance only provides for 65% of the income he earned when he was healthy. The Burdge family, as you can imagine, has cut their lifestyle back significantly, yet medical expenses are a constant issue and will remain so for as long as Steve lives.
The Burdge family's total expenses exceed Steve's disability insurance income, his wife Susan's income, and his extended family's contributions by about $17K annually.
Steve has many friends from his days playing football, from his former colleagues at Mattress Firm, from his church and from the work he has done supporting pancreatic cancer research. Every year, many of those friends are able to bridge the financial gap with donations. Their friends have set up an annual Go Fund me page to help the family bridge the gap on a yearly basis which can be found at Steve Burdge GoFundMe Page
The Burdges manage their money well, and don't spend frivolously. This fund has helped keep the lights on in the Burdge household, help the Burdge kids to be able to participate in activities in school, and help defray the costs of additional medical care which are prone to pop up at any moment.
Despite the realities of Steve's illness and how he must live, he fights through the panic attacks and depression that are associated with his condition in order to maintain a positive outlook. Everyone who knows Steve, knows that he was born full of passion and hustle. While his illness has taken a toll on the hustle, the passion is still there. He still pushes himself to get to Steven's football games or Megan's volleyball tournaments. He gets to church on Sunday and has even taught a small group study there.
And Steve is not even the hero of this story. Susan Burdge is. Not only is she Steve's de facto full-time primary caregiver, she has been a true rock for the Burdge children.
Imagine how much better off Steve and Susan would be if they could focus on their family and their fight and not be consumed every single month with worry about finane. I believe that being chosen for the furnace giveaway would give this family additional comfort they so mucy deserve.
Sincerely, Mark Gipple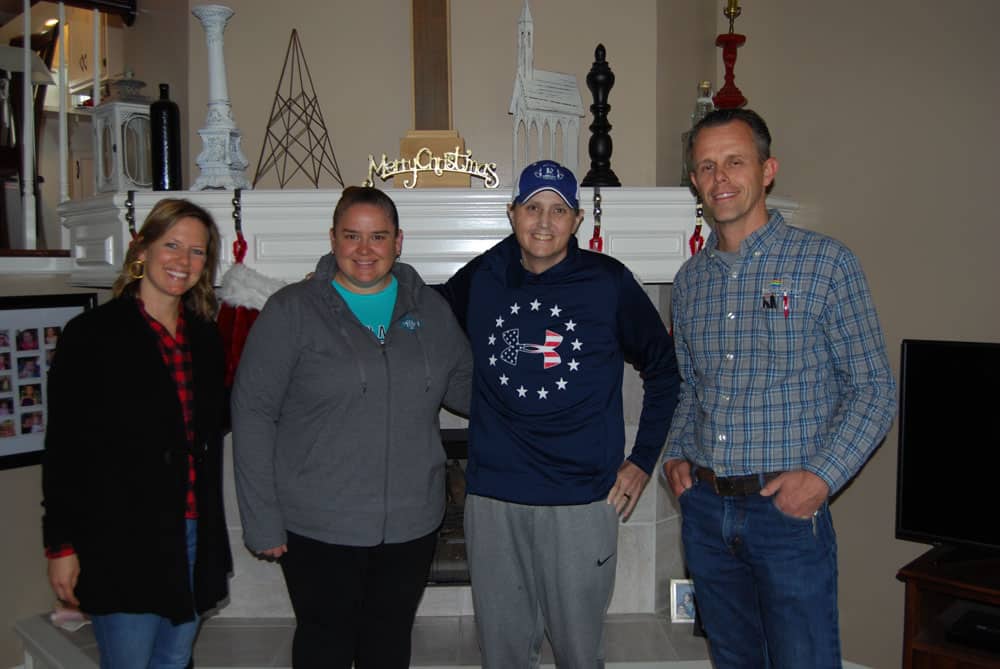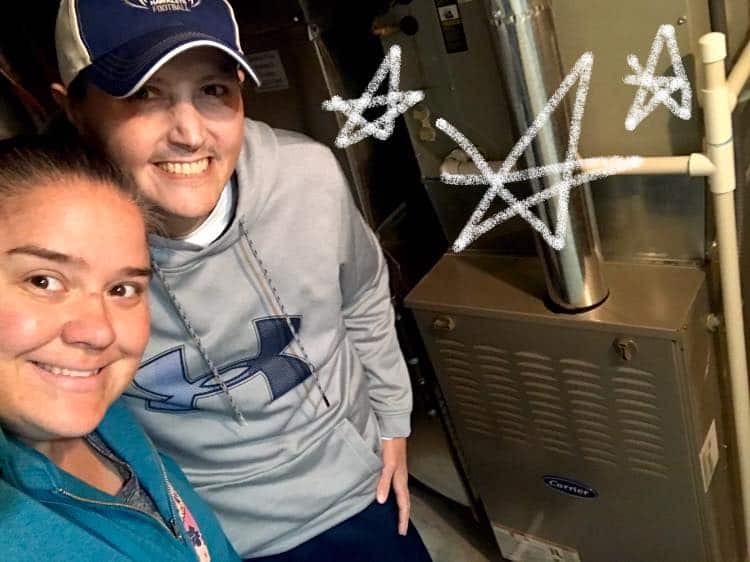 Grateful Recipients and Blessings Indeed
We never thought that providing a free furnace would give us such a gift. It's true: when you give, you, too, receive! And in this case, we received quite a gift.
Once the name was drawn, we set the appointment to measure the furnace, check the eligibility criteria and meet the Burdges. We were welcomed into their home by a smiling Susan, so excited about the giveaway. Steve laughed and said, "You know you have become an adult when you are happy and excited about a furnace install."
We visited with Steve and Susan for a while. Hearing their story firsthand and how their community had rallied for them was inspiring.
There was no sense of anything but gratitude and blessings in their hearts.
We do not doubt there have been dark, painful days for this family, but the continued theme and focus of blessings in their story was heart inspiring to us and a true gift. We are blessed as well for having me these inspirational people.
We are glad to announce them as the first recipients of our first #Giving Tuesday event. A big thank you to Mark Gipple, too, for nominating this fine family and to our customers and community members who also participated.
With warm regards,
Kate and Justin Zeysing