During winter, dealing with a malfunctioning heating system can be a nightmare. If you're experiencing issues with your furnace, it's important to act quickly and not wait until it's too late. At Balance Point Heating and Cooling in Raymore, MO our skilled team of professionals is ready to offer top-quality furnace repairs for any type of heating system, regardless of the make or model.
We understand a broken furnace can cause discomfort and pose safety risks in your home. That's why we prioritize prompt and efficient service to get your furnace back on track. With years of experience and a commitment to ensuring customer satisfaction, you can rely on us to restore your furnace's functionality in no time.
What to Do When Your Furnace Isn't Working
During a chilly winter night in Raymore, the last thing you want is for your furnace to stop working. If you are experiencing any issues with your furnace, there are simple steps you can take before contacting furnace repair experts.
First, ensure your thermostat is set to "heat". If it isn't, your furnace won't start. Check your furnace filter, as a clogged filter can cause overheating and shutdown. Check your home's electrical panel for the circuit breaker dedicated to your furnace. If it has tripped, reset it to the middle or "off" position. Additionally, inspect your furnace switch and turn it "on" if it's in the "off" position.
Following these straightforward steps could save you the inconvenience and expense of scheduling a furnace repair. However, if none of these steps work, don't hesitate to contact Balance Point Heating and Cooling at (816) 265-0448 or schedule an appointment online. Our experts are always available to assist you.
The Best Heating Repair From the Best Furnace Repair Technicians
If your heating system has stopped working, it can be a frustrating and uncomfortable experience. Fortunately, you can rely on the expertise of the certified technicians at Balance Point Heating and Cooling in Raymore. With years of experience and top-notch training, our team can diagnose and fix any issues with your heating system.
As the leading furnace repair technicians in the area, we are committed to providing efficient and effective heating repair services. You can trust us to get your heating system up and running in no time. Don't let a malfunctioning furnace leave you in the cold - contact us today for the best heating repair services available.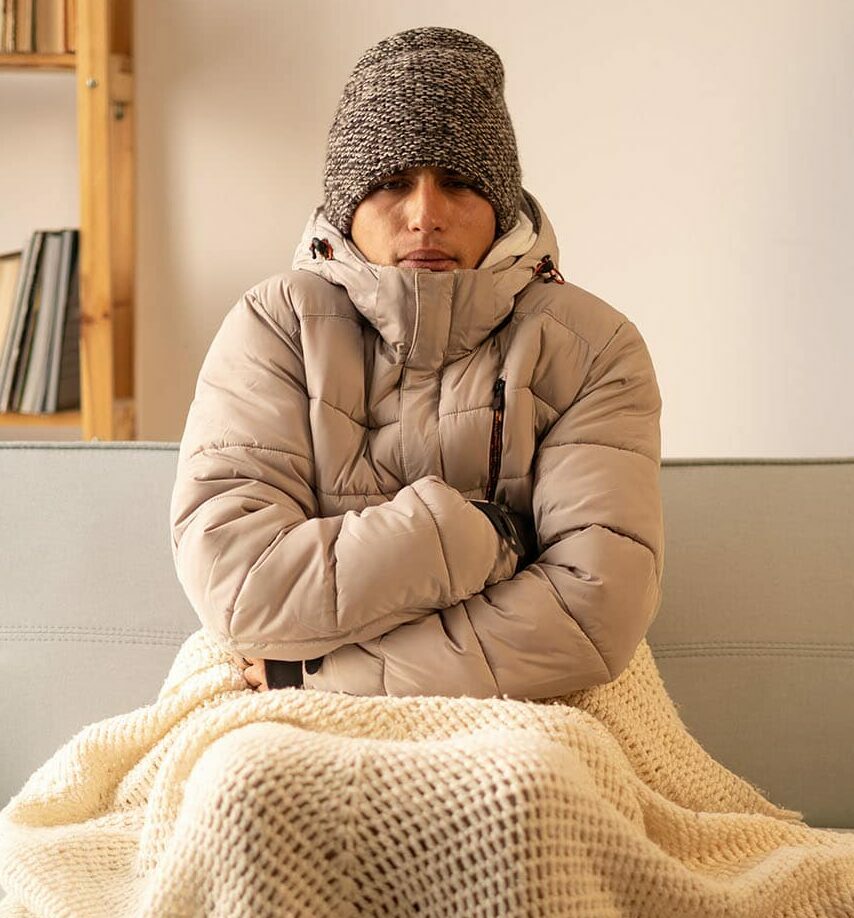 Call Us Today for a Broken Furnace Inspection
Are you feeling the winter chill inside your home? It's time to call Balance Point Heating and Cooling for a thorough furnace inspection. Don't let a broken furnace ruin your indoor comfort during the coldest time of year. Our team of expert technicians will assess the problem and provide you with recommendations on what furnace repairs are needed to get your system up and running properly again.
We understand a reliable heating system is necessary for your family's safety and comfort. Contact us today so we can help you restore warmth to your home.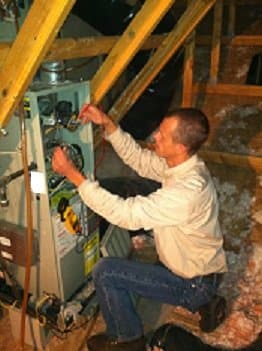 I will never use another company for any of my furnace or air conditioning needs!!!! They took the time to explain everything to me and let me know what I really needed (which was not what someone else told me I needed). They were complete professionals and I would recommend them to anyone I know
Our primary reason for choosing Balance Point was the trustworthiness of the staff
Eric was very helpful, answered my questions and solved my problem quickly.