Are you tired of sweating through another Kansas City summer? We understand. With weeks full of triple-digit temperatures and uncomfortable humidity levels, staying cool indoors is a necessity. That's why having an air conditioner that works properly and efficiently is crucial for your comfort. At Balance Point Heating and Cooling, we specialize in providing reliable AC units that get the job done. Don't suffer through another sweltering summer - contact us today to ensure your home stays cool and comfortable all season long.
Air Conditioner Services
At Balance Point Heating & Cooling, we're your go-to experts for all things related to air conditioning. Our wide range of services includes:
New Construction Installations
Whether you're building a new home or adding an addition onto your existing one, we can install a brand new air conditioning system to keep you cool and comfortable.
Retrofit AC Installations
If your charming older home doesn't currently have A/C, we can retrofit your existing heating and cooling system to add air conditioning.
A/C Unit Replacements
If your old unit is no longer working or isn't as efficient as it used to be, we'll replace it with a new, energy-efficient model that will save you money on your energy bills.
A/C Repairs
Our expert technicians are equipped to diagnose and repair any issues with your A/C unit, from strange noises to inadequate cooling.
Air Conditioner Maintenance and Service
We offer regular maintenance and service for your A/C unit, including cleaning, inspections, and tune-ups to ensure your unit runs smoothly and efficiently all season long.
If you need a reliable company to work on your air conditioner, please contact us today. Use the contact form or give us a call.
We offer emergency service! Contact us at (816) 265-0448.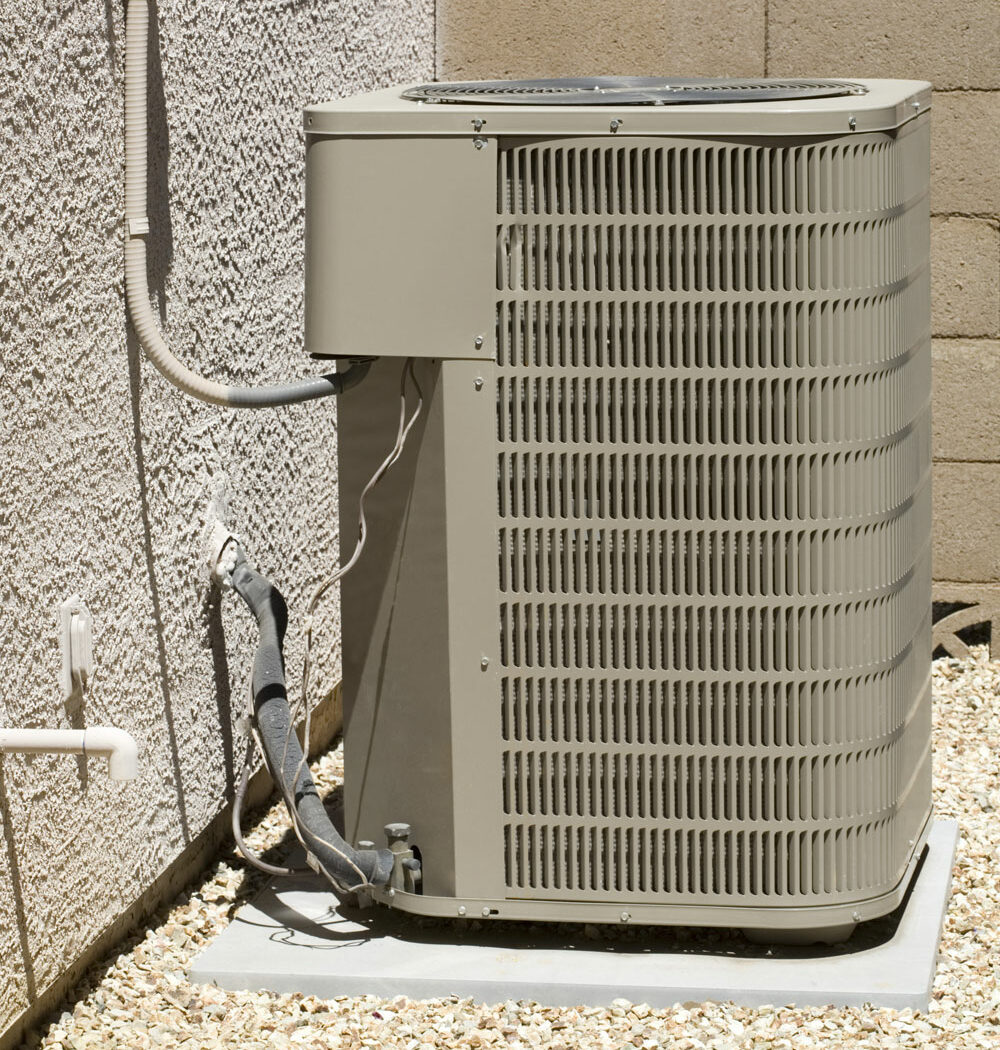 WE ARE KANSAS CITY'S TRUSTED AIR CONDITIONER TECHNICIANS
At Balance Point Heating and Cooling, we pride ourselves on being the leading experts in air conditioning repair and installation in Kansas City. Our team of experienced technicians are dedicated to providing exceptional service to our customers and ensuring that their homes stay cool and comfortable all summer long. From new installations to routine maintenance and repairs, we have the expertise and knowledge to handle any air conditioning issue.
Trust us to be your go-to air conditioner technicians in Kansas City, and experience the difference that top-quality service can make for your home.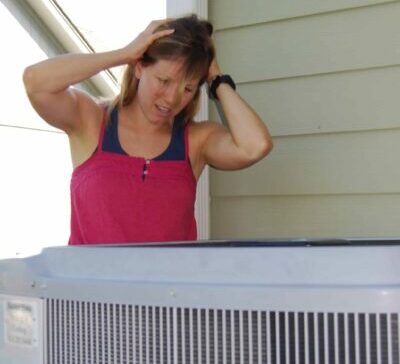 Common air conditioner problems
Here are a few of the most common reasons we are called out to evaluate an air conditioner.
Air isn't blowing through the vents.
Air is not cold.
The unit is making funny noises.
The indoor unit is emitting a strange odor.
Before you call, make sure you check your air filter and breaker. The air filter may simply need to be changed. Also, when air conditioner units are running continuously, the breaker might flip and need to be switched back on.
If you need help with your air conditioner CONTACT US to schedule a service call. Call (816) 265-0448
I will never use another company for any of my furnace or air conditioning needs!!!! They took the time to explain everything to me and let me know what I really needed (which was not what someone else told me I needed). They were complete professionals and I would recommend them to anyone I know
Our primary reason for choosing Balance Point was the trustworthiness of the staff
Eric was very helpful, answered my questions and solved my problem quickly.