Say hello to comfort with Balance Point Heating and Cooling

Balance Point Heating and Cooling is your primary source for fixing all your heating and cooling issues. We provide you with the best option for your home or business and work with you to ensure all your needs are met. 

Balance Point Heating & Cooling is proud to offer Mitsubishi Electric ductless mini splits, which will help you reduce your carbon footprint while keeping you comfortable all year round.
What is a ductless mini split?
Ductless mini split systems are designed to provide maximum comfort in the living space. They consist of one outdoor unit and one indoor unit, connected by refrigerant tubing and electrical wiring, to deliver heated or cooled air directly into the room - no ductwork needed. The wall-mounted system is easy to install and maintain - it can be quickly set up, and requires minimal effort for maintenance or repair.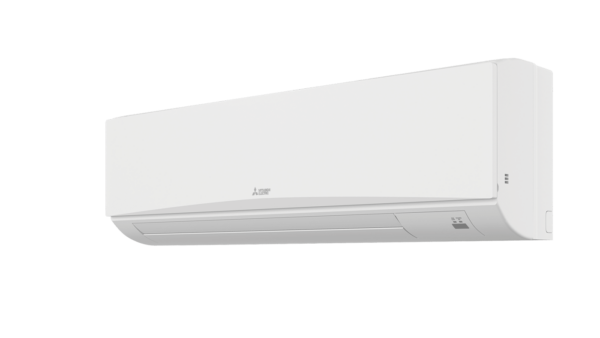 What are the benefits of a ductless mini split?
Eco-Friendly & Affordable
Mitsubishi Electric's energy efficient design helps reduce energy costs, making it an affordable solution for your home. Installations are quick and easy and do not usually require major construction or remodeling. Plus, its eco-friendly design ensures minimal environmental impact.
Cut energy costs with ease
Our energy-efficient and eco-friendly ductless mini splits are designed to save you money on energy costs and reduce your carbon footprint at the same time.
Our heating and cooling system offers effective and consistent temperature control in any climate or season. Keep your family comfortable all year round with Balance Point's reliable heating and cooling solutions. It's a great solution for add on rooms or the room that is always hot in the summer and cold in the winter.
Cleaner air, healthier home
Balance Point's ductless mini splits provide superior air quality for a healthier home environment, offering improved air quality through enhanced filtration systems that reduce dust, pollen, pet dander, odors, smoke, mold spores, and other harmful airborne particles.
Reduce your carbon footprint
By upgrading to Balance Point's ductless mini split system, you can significantly reduce your carbon footprint while enjoying consistent comfort in any room of your home.
The Balance Point Heating & Cooling Difference
Smart Heating & Cooling Solutions
We offer a range of smart systems that make your home more eco-friendly while providing you with ultimate comfort. Our heat pump systems are designed for peak efficiency, so you can save on your energy bills while staying comfortable.
Eco-Friendly Home HVAC Solutions
At Balance Point, we only use the highest quality materials and components from top manufacturers to provide our customers with eco-friendly HVAC solutions that are built to last. With our cutting edge technology, you can enjoy a comfortable living space for years to come!
Unmatched Comfort & Efficiency
Our heating and cooling solutions are designed for maximum comfort and efficiency, so you can rest assured knowing that your home will stay comfortable in all seasons. With Balance Point, you can enjoy the perfect blend of convenience and energy savings with every installation!