Are you in need of trustworthy HVAC installation service in the Kansas City area? Look no further than Balance Point Heating and Cooling. Our team of experts are highly capable of handling the installation of new air conditioning units, furnaces, heat pumps and more. When it comes to HVAC installation, we possess the necessary training and skills to ensure the job is done accurately.

At Balance Point Heating and Cooling, we take pride in delivering exceptional customer service from the beginning to the end. We guarantee your new system will be installed in an efficient and timely manner. Additionally, we always tidy up after ourselves before leaving your premises. Count on us for all your AC installation requirements and enjoy a comfortable home all year round.
Air Conditioner Replacement
Kansas City summers can be brutal with temperatures frequently reaching triple digits. Keeping your home cool and comfortable is crucial. An air conditioner replacement could be what you need to achieve a cool home all summer long. Look no further than Balance Point Heating and Cooling for your AC installation needs.
Our team of experts can help you choose the perfect unit for your home and with our financing options, you won't have to worry about breaking the bank. We also offer free consultations to ensure you get exactly what you need. Don't suffer through another scorching summer - contact us today for efficient and reliable air conditioning services.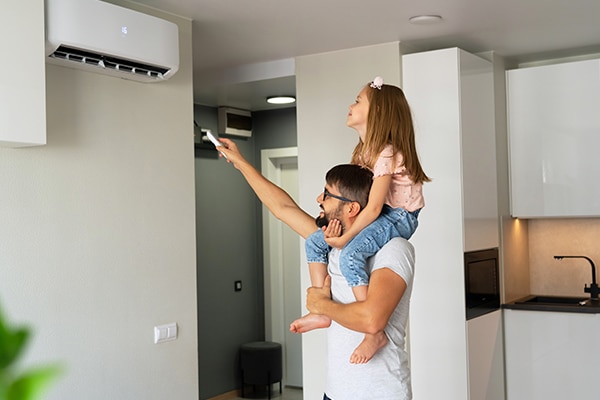 Furnace Replacement
Do you struggle with a furnace that can't keep your house warm during brutal winters in Kansas City? If yes, it might be the right time to replace it with a better one from Balance Point Heating and Cooling.
We have a team of specialists who will assist you in finding the ideal furnace that meets both your requirements and budget. We guarantee the installation process will be done competently and with expertise. Don't bear another winter with an inferior heating system; reach out to us now for dependable and cost-effective furnace installation in Kansas City.
Heat Pump Replacement
Are you tired of dealing with an outdated, inefficient heat pump system in your Kansas City home? Let the Balance Point Heating and Cooling experts help with our heat pump installation services. We understand how vital a functional heating and cooling system is for your home's comfort and energy efficiency, especially during the hot summers and cold winters in Kansas City.
Our team of highly trained technicians will work with you to determine the best replacement option for your specific needs and budget. With our quality workmanship and top-of-the-line products, you can trust Balance Point Heating and Cooling to keep your home comfortable year-round. Contact us today to schedule your heat pump replacement consultation.
INTERESTED IN HAVING KANSAS CITY'S HVAC REPLACEMENT EXPERTS INSTALL YOUR NEW SYSTEM?
Request a free estimate online or call (816) 265-0448. Now offering Virtual Appointments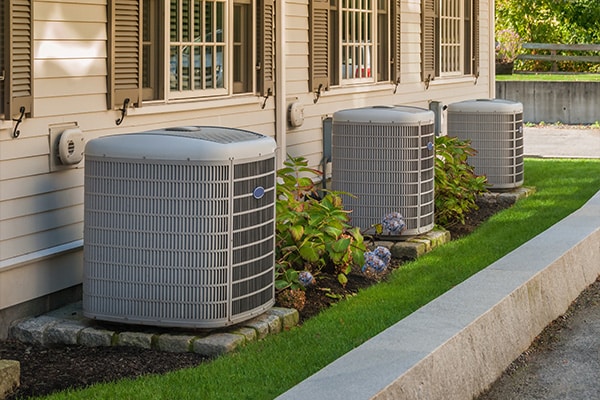 SAVE MONEY WITH A NEW HVAC UNIT
When it's time to upgrade your HVAC unit, you want to be sure you're getting the most bang for your buck. That's where Balance Point Heating and Cooling comes in. Not only do we offer top-of-the-line AC installation services, but we can also help you save money in the process.
Many utility companies in the Kansas City area offer rebates on energy-efficient HVAC products, and our team can help you navigate these programs to ensure you're taking advantage of every opportunity to save. Visit our website and check out our utility rebates page to see which programs you may be eligible for.
Don't let an old, inefficient HVAC unit drain your wallet - upgrade to a new, money-saving system from Balance Point Heating and Cooling today.
WE ALSO OFFER GREAT FINANCING OPTIONS.
FINANCING THROUGH WISETRACK
The Wisetrack financing application is short and easy and will only be a soft credit pull to check your options. You can apply for purchases between $500-$25,000. Prequalify today with Wisetrack for your HVAC repair or replacement. PREQUALITY NOW